How to Manage Your Mobile Tickets
Be sure you have already purchased your 3M Open tickets before using these instructions.
1. Click Here
2. Click Sign In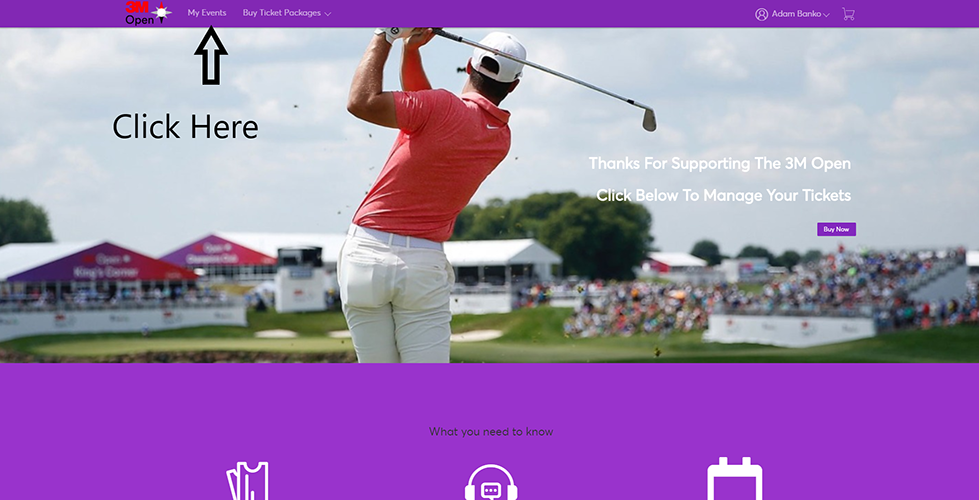 3. Enter Your Email Address
4. Click Forgot Password
You will receive an email to reset your password. After your password is successfully reset, you can access your tickets and transfer your tickets if you wish.
How to Transfer Your Tickets
1. Click Transfer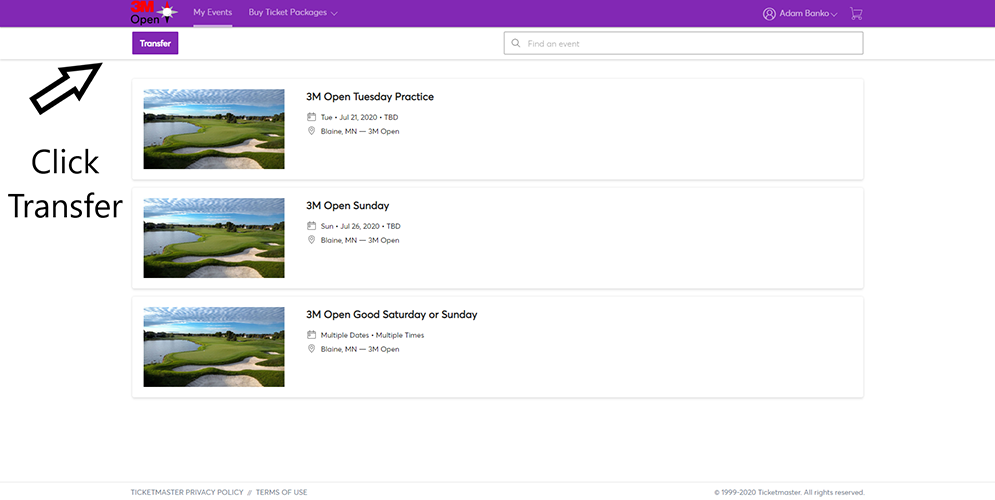 2. Select the ticket you wish to transfer
3. Click Next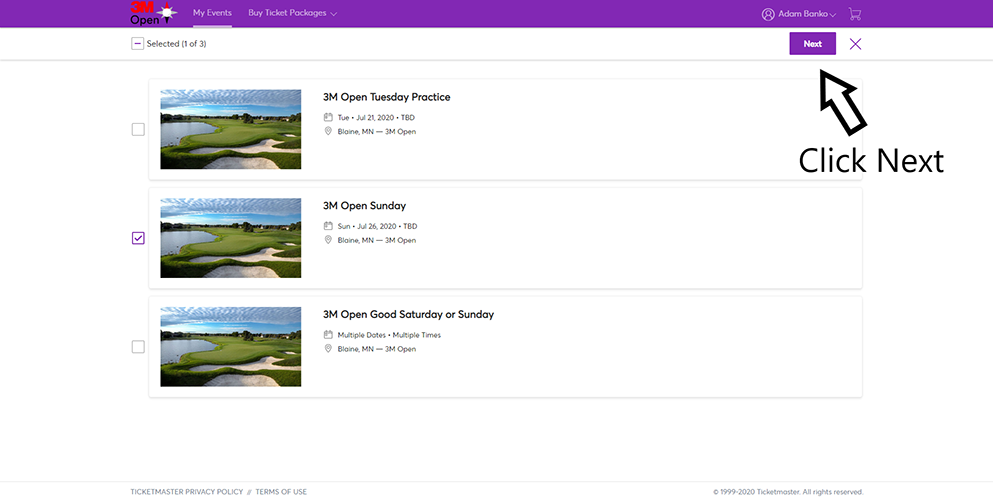 4. Fill in the Ticket Transfer form and press Transfer